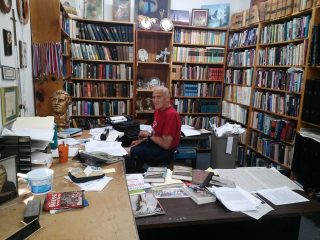 Dear readers of the Brothers of John the Steadfast (Steadfast Lutherans),
It is with a sad heart but confident hope that I announce the news that our brother in Christ, Rev. Herman Otten was taken from this life to life everlasting.  Pastor Otten was a principled confessor of the faith and the longtime Editor of Christian News.  He was a baptized child of God, a devoted husband, a pious father of many, and a pastor who served many with the pure Gospel.  He was a man who spoke the truth at one of the darkest hours in the Lutheran Church – Missouri Synod and paid the price for it (he has now received his reward in heaven).  In many ways, he is an example to us all.  I am ever thankful for the Lutheran Church that was handed down to us thanks to God's work through men like Pastor Otten.
Please keep the family and friends of Pastor Herman Otten in your prayers.