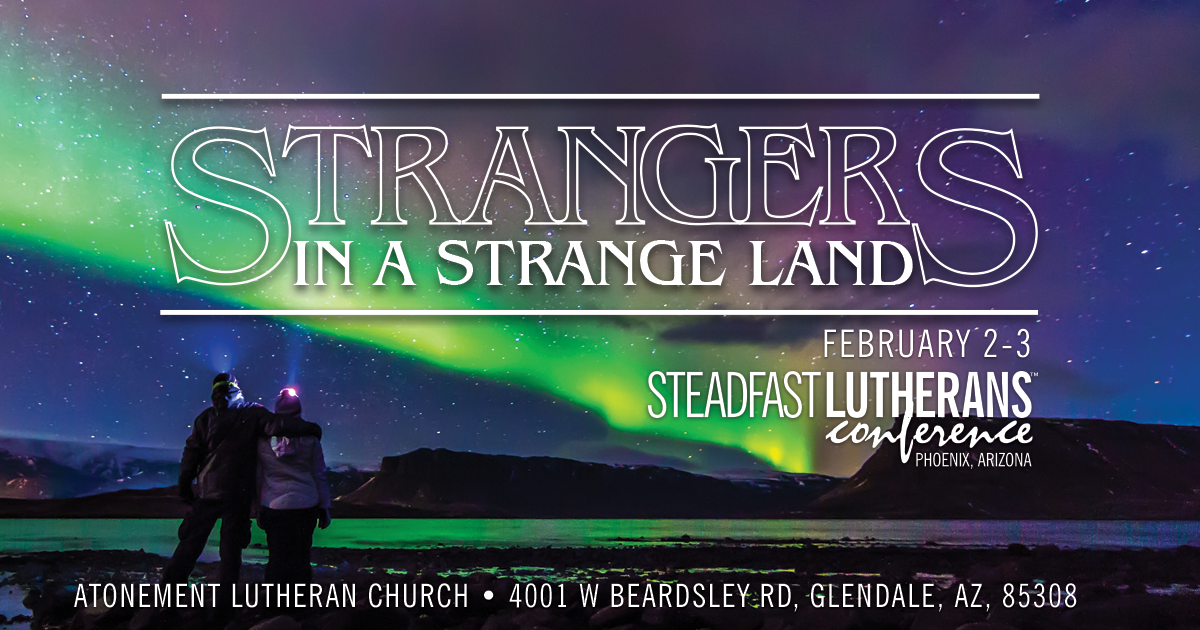 It is with joy that I want to announce to our readers a second regional conference also in a warm place this winter.  On February 2-3, 2018 (just a week after our Orlando conference) we will have a conference outside of Phoenix, AZ.  Atonement Lutheran Church in Glendale, AZ will be our host.  It too will be geared towards bringing solid Lutheran teaching and encouragement to Lutherans as they confess the faith before the world around them.  The Phoenix conference will have two main speakers, Rev. Todd Wilken of Issues Etc. and myself.  Pastor Wilken will be teaching on the Book of Concord, and my topics will include teaching on The Evangelical Lutheran Church and Lutheran responses to "stranger" practices found among us.  The conference will of course have a different flavor than the Orlando one, but both promise to provide good teaching and time to get together with fellow confessional Lutherans.
CLICK HERE TO REGISTER FOR THE PHOENIX CONFERENCE
If you missed the announcement and registration info about Orlando, click here.
From the Phoenix registration information:
STRANGERS IN A STRANGE LAND – The 80's are back – the 1580's for the church and world of our day!

Phoenix, AZ – Feb 2-3, 2018

This Steadfast Lutherans Regional Conference is geared for Confessional Lutherans that will find themselves relatively "alone" among their states and districts. The Conference is meant to encourage Confessional Lutherans to stay the course and to show them that with Scripture and the Confessions in their minds and on their lips they are in fact never alone. They may be strangers in a strange land, but they have a homeland to which their Lord will someday draw them. In the mean time, let's get together to encourage the faithful confession in our churches and communities. Speakers will include Rev. Todd Wilken of Issues Etc. and our own Rev. Joshua Scheer.