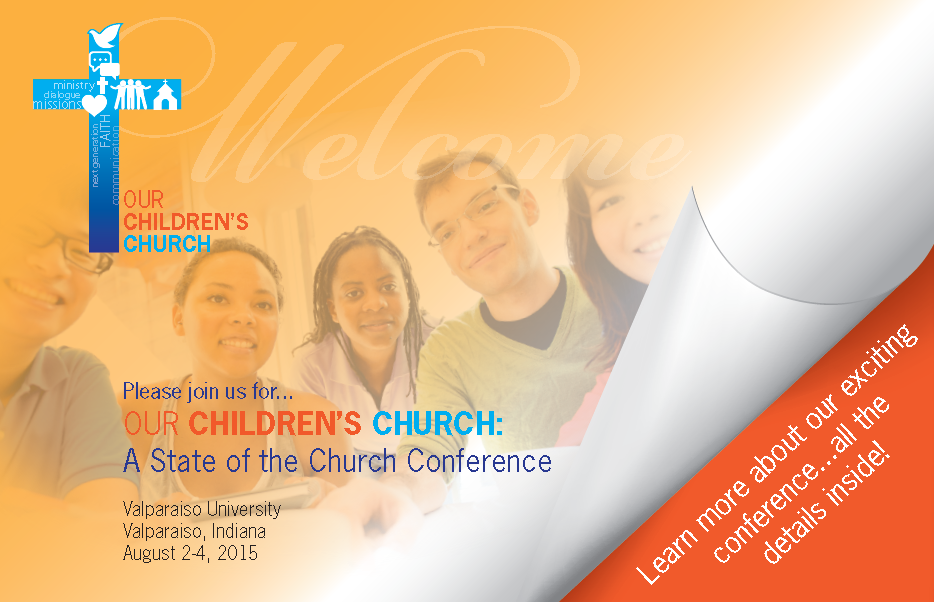 An upcoming Daystar conference is being heavily promoted by an organization called "Ordain Women Now." The conference is set for August 2-4, to be held at Valparaiso University in Indiana. By the way it is being promoted, the conference could easily be seen as an Ordain Women Now conference. Much of the publicity for the conference is coming from Ordain Women Now. The president of Ordain Women Now, Elizabeth Goodine, is one of the plenary speakers. Valparaiso University Professor Matthew Becker, who is involved in both Daystar and Ordain Women Now, also is one of the plenary speakers and is listed as the conference contact.
But there is this one-sentence disclaimer at the Ordain Women Now website: "Ordain Women Now is not involved with the planning of this conference, but OWN President, Dr. Elizabeth Goodine, will be one of the Plenary Speakers and will lead one of the breakout sessions."
Besides Elizabeth Goodine (Southern District) and Matthew Becker (Northwest District), other LCMS rostered workers scheduled to speak at the conference include these ordained ministers: Atlantic District President David Benke; California-Nevada-Hawaii District President Bob Newton; Jock Ficken (Texas); Chad Lakies (Northwest); Paul Mueller (Northwest); Frederick Niedner (Indiana); Robert Schmidt (Minnesota South); and Jim Wetzstein (Indiana).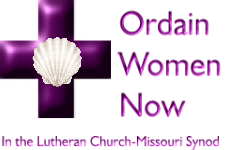 One would hope that these ten LCMS rostered church workers would clearly distance themselves from the purpose of OWN, which is to "Ordain Women Now in the Lutheran Church-Missouri Synod." However, in the case of Goodine and Becker, at least, it is difficult to see how they could distance themselves, given their involvement in Ordain Women Now.
"Ordain Women Now" sites promoting the conference:
Conference brochure PDF file
Ordain Women Now website
Ordain Women Now Facebook page