I would like to thank Pastor Scheer for this opportunity to contribute to Steadfast Lutherans.  The topic of Christian fatherhood is always a vital one, and this is so especially today in the midst of confusion – also among Christians – about what fathers, mothers, and families are.
The first duty of Dad is to know who is boss.  No, it's not you.  And it's not your children.  It's God the Father almighty, maker of heaven and earth.  "I believe that God has made me."  In making you he has defined for you what you are all about.  The fatherhood of God determines for us Christian fathers what fatherhood is all about.
Fathers, you don't need your children's permission to be their father.  God made you their father.  God decides what you are to do.  Your children don't decide.  You don't decide.  God decides.
God has given to fathers and mothers the responsibility of teaching God's word to their children.  We Lutherans confess this in the Catechism where each of the six chief parts of Christian doctrine has the heading: "As the head of the family should teach it in a simple way to his household."  Ordinarily, the father is the head of the household.  Sometimes the mother becomes the head by default.  When God spoke through Moses to Israel (Deuteronomy chapter 6) to give his chosen people their duties as his children, the first thing he commanded them to do was to keep his word in their hearts.  The second thing he commanded them to do was to teach it to their children.  What do you love?  What is precious to you?  That's what you give to your children.
But how do we give God's Word to our children?  The task seems daunting to fathers who are not sure that they know God's Word well enough to teach it.  We will discuss the teaching of the children at home in a future article, but first things first.  The first thing is what we do on the first day of the week.  It has been a custom for nearly two thousand years now for Christians, on the first day of the week, to go to see Jesus.
I was a boy growing up in a Christian home for about eighteen years and I have been a pastor for going on thirty two years and I can testify to the fact that a child's upbringing at home is by far the greatest influence over whether or not he will attend the services of God's house as an adult.  In the home in which I was raised it was inconceivable that we would skip church.  I remember attempting to do so one day when I was about sixteen years old.  I had stayed out late the night before, got up on the wrong side of the bed, was tired and irritable and did not want to go to church.  I wanted to sleep.  I told my father I was not going to go to church.  He told me that that was my decision.  And it was his decision whether or not to let me eat his food.  He made it clear that going to church would be required if I wanted to eat his food.  I decided to be fed.
Thank God for faithful Christian fathers!  My father had two doctor's degrees, but it was not advanced theological education that guided him.  It was basic meat and potatoes Lutheranism.  We bring our children to church.  We bring our children to an orthodox Lutheran church.  We teach our children to behave in church and to participate in the service.  There is nothing we do as fathers that is as important.  There is no greater gift we can give to our children.  The first duty of Dad is to bring your children to church.  This is bringing them to Jesus, and Jesus loves the little children, takes them up in his arms, and blesses them!
The risen Lord Jesus appeared to his Church on Easter Sunday with salvation to give.  He  won forgiveness of sins for us and our children by suffering and dying on the cross.  On Sunday he gives this dearly purchased treasure to us and to our children.  Since we daily sin much and indeed deserve nothing but punishment, we need the forgiveness of sins that God gives to us in the Divine Service every Sunday.  We belong in church with our children every Sunday morning without exception.  We as a family need what God gives us there.
Associate Editor's Note:  With this post we welcome Pastor Rolf Preus to BJS writing for "Steadfast Dads".  We look forward to his insights from theology and his own experiences.  With his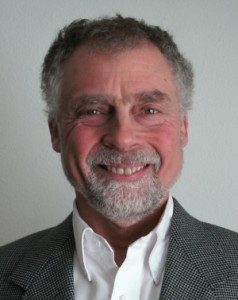 wife Dort, they will be making some great contributions to our site for the purpose of helping teach and encourage godly parenting in our Lutheran homes.  Here is some more information about Rolf and Dort:
Rolf and Dorothy (Dort) Preus met at Concordia Lutheran Junior College nearly forty years ago, fell in love, got married, and were blessed by God with twelve children and twenty two grandchildren (so far).  Pastor Preus was ordained in 1979 and has been a Lutheran pastor in Minnesota, Wisconsin, and North Dakota.  He received his STM from CTS in Ft. Wayne in 1987.  Dort received her B.A. in elementary education from Concordia, St. Paul in 1975, and learned how to teach from teaching her children at home.  The Preuses presently live in Mayville, North Dakota.  Pastor Preus serves First American Lutheran Church in Mayville, First Evanger Lutheran Church in Fertile, Minnesota and Grace Lutheran Church in Crookston, Minnesota.