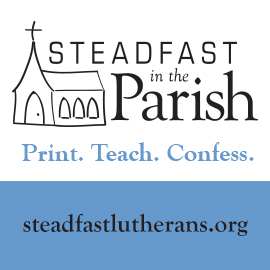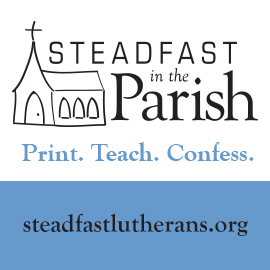 Lambs at Pasture is a free educational offering designed to highlight the readings of the historic one-year lectionary. Each publication focuses on Sunday's lessons and is divided into small, bite-size portions.
Discussion questions were developed to engage everyone (young and old) with the assigned Bible passages being paired with Luther's Small Catechism. This combination of Scripture and Catechism makes Lambs at Pasture a great resource for families.
Each publication is a single sheet of paper (double-sided), folded in half, and printed in black-and-white.
For more information about Lambs at Pasture, please see the introduction blog post.
Lambs at Pasture Archives
Lambs at Pasture is also available in Spanish.
Click here for other resources from Steadfast in the Parish.
Use the form below to sign up to receive these posts by email, or
sign up by clicking here).
Lambs at Pasture Editor — Rev. Derrick Brown
Art Director — Kris Brown
Webmaster — Norm Fisher