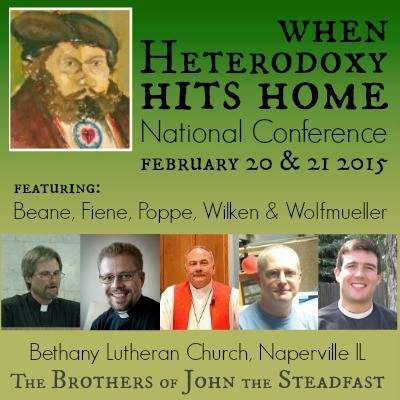 Brothers of John the Steadfast
6th Annual Conference
When Heterodoxy Hits Home
Friday, February 20 - Saturday, February 21, 2015
Bethany Lutheran Church,
Naperville, IL
630/355-2198


Conference Hotels Available

Here are two hotels that are normally used for BJS conference attendees:

Staybridge Suites (map)
4320 Meridian Pkwy.
Aurora, IL 60504
Phone: (630) 978-2222 or (800) 972 2494
Map from hotel to Church

Or click here for other hotels by Staybridge.
---
Super 8 Aurora/Naperville Area (map)
4228 Longmeadow Drive
On Rte 34 Behind Honda
Aurora, IL, 60504
Phone: 630-898-5419
Fax: 630-898-6087
Map to Church from the Hotel
---
You may of course check the internet for your favorite hotel, since most major chains are present with 20 minutes or so of Bethany, Naperville, 1550 Modaff, Naperville.
We have created a google group for those who want to find others attending the conference who might want to share rides or lodging with others.
Send an email to [email protected], or join the group yourself using the following:
Register for the Conference
Conference Schedule
Help us promote this conference
Return to Conference Information